Sexual Violence Prevention Consulting
Sexual violence prevention is a complex issue that requires a multi-faceted solution. Through expansive prevention campaigns, peer-driven education, and the proper deployment of Title IX, Tim Mousseau believes it is possible to drive change in our communities.
Building out the necessary resources for community engagement around sexual violence prevention doesn't need to be overly complicated. Through consulting, Tim Mousseau can assist campuses in moving toward compliance and impactful engagement. Over six years of work, Tim has tailored a practical, three-prong approach that can be customized to fit any institution. The first step involves assessing the current reality of a campus's prevention efforts. Work begins by identifying the main barriers and opportunities facing a community by conducting meetings with stakeholders, deploying surveys, using a campus audit, and reviewing data.
The information collected lends to tackling this issue through a three-pronged approach.
Creation of Prevention Campaigns
Successful prevention revolves around everything from educational initiatives to marketing to resource planning. After a comprehensive review of existing efforts, Tim will lead a customized workshop with stakeholders to design a campus-tailored annual prevention campaign that addresses a community's critical issues.
Development and Deployment of Peer-to-peer Education
Research shows that peer-led education is one of the most effective means of driving learning. By adapting customized curriculums to fit your different populations, this step includes writing the original curriculum and training student peer-to peer-facilitators. Additionally, Tim will work with your professional staff on recruiting student facilitators and deploying this program.
Title IX Compliance and Training
When considering Title IX training, it is not enough to ensure compliance. There also must be an emphasis on institutional trust. By evaluating existing Title IX training, resources, and deployment, Tim will look for growth opportunities. This phase includes ensuring the proper education of existing faculty and staff. It also accounts for improving student populations' understanding of Title IX services to build this trust.
Learning Outcomes
Through this consulting program, institutions can expect:
Assessment of community data, issues, and populations to ensure focus is placed on the right issues regarding sexual violence.
Identify primary barriers to successful prevention efforts and outline critical steps necessary to remedy these obstacles.
Outline an annual prevention plan focused on programmatic efforts, education, marketing, community outreach, advocacy, and non-profit support.
Create and deploy Peer-to-Peer driven curriculum explicitly designed around four areas of Foundational Understanding, Bystander Engagement,
Survivor Support, and Consent and Healthy Relationships.
Review campus resources, services, and offices to ensure the institution offers customized service to the different populations impacted by sexual violence
Ensure institutional compliance with Title IX policies and procedures, including the development of long-standing training for various stakeholders.
This Approach is Ideal For
Office of Equity & Title IX Staff
Student Conduct Staff
Student Government Associations
Fraternity and Sorority Governing Councils
Division of Student Affairs Teams
Athletic Staff and Coaches
Office of Campus Safety Team
---
MEET OUR PREVENTION SPECIALIST
TIM MOUSSEAU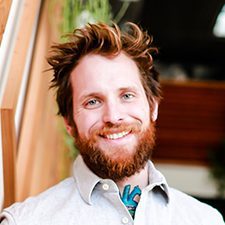 Tim received his MA in Organization Leadership with an emphasis on Instructional Design and his BA in Organizational Communication. Where his career started designing college courses on Peer Mentoring for the University of New Mexico and involved working with developing leadership programs for undergraduates, he soon found his passion for working in sexual violence prevention. As a survivor of sexual violence, his mission has always been personal.
Through his speaking, Tim has delivered over 450 programs to close to 150,000 audience members in 48 states and seven countries. Clients have included everyone from Fortune 500 companies to world-renowned music conservatories to members of the Air Force Technical Applications Command.
And as a researcher trapped in a speaker's body, Tim has conducted original research on the topics of sexual violence prevention and emotional safety related to the workplace. He has helped design curricula deployed for close to 100,000 annual audience members, primarily made up of Millennials and Generation Z.