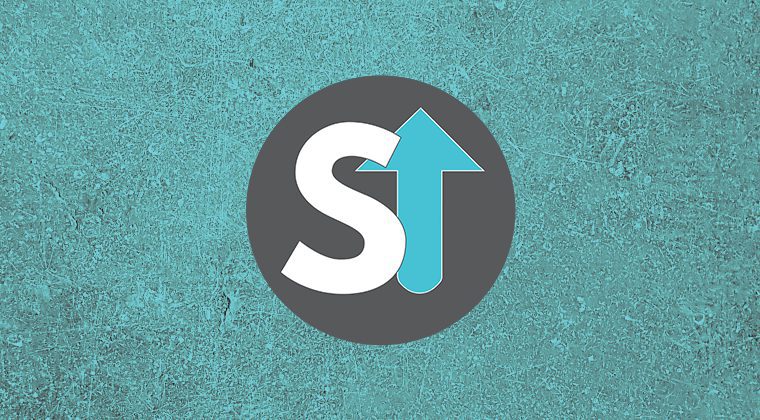 SPEAK UP – Sexual Violence Prevention Education
Sexual violence is a real issue impacting real people. Now is the time to start the conversation. SPEAK UP will help your campus do more than just check a box of compliance for Title IX education mandates and Campus SaVE Act requirements; this program was created with meaningful content that gets to the heart of the issue and will give your students the tools they need to prevent sexual violence actively.
SPEAK UP is an interactive online Campus SaVE Act training program that uses true stories told by survivors of sexual violence to help students understand the issues of sexual assault, relationship violence, stalking, bystander intervention, and support.
SPEAK UP online education program includes:
Seven (7) online modules addressing the topics of:

Sexual Assault & Stalking
Identifying Unhealthy Relationships
Consent
Bystander Intervention
Survivor Support
If You Have Been Sexually Assaulted
Risk Reduction & Prevention

Five (5) Optional Add-in Modules Include:

Fraternity & Sorority Life
Pre-College Assault & Survivorship
Secondary Survivorship & Self Care
Title IX for Administrators & Faculty
Title IX for Volunteers
Onboarding and follow-up emails to all participants
Facilitation guide for advisors or student leaders, to advance the conversation
Letter to parents
Ready to use SPEAK UP social media campaign
Sexual violence awareness posters
Customizable pre and post assessments that track institutional data and measure program effectiveness
Real-time participant tracking and data dashboard
24/7 tech support
Option to customize with your own introductory video and branding
*All programs are customizable for the college, including a Campus Climate Survey option.
This program is designed to provide critical information to your students in a format that works for them. Forget boring lectures and role-playing – this is a personal topic. SPEAK UP provides real stories with real impact to support your students. Everyone can play an active role in stopping sexual assault. SPEAK UP is the perfect online supplement to existing institutional efforts to create a safer campus environment.
About Our Contributors
Rachel is a love coach and relationship expert. She utilizes her years of experience to share with students helpful information they cannot get from their college-age friend or Buzzfeed article. Rachel helps students break down consent: what it is, what it isn't, and how to make sure they have it. She walks students through secondary survivorship, self-care, and how to assess the health of their relationships, allowing them to take control of their own happiness and prevent unnecessary pain. Rachel has been featured on TedX, Good Morning America, Steve Harvey, Today, CNN, Access Hollywood Live, HLN, and Fox News.
---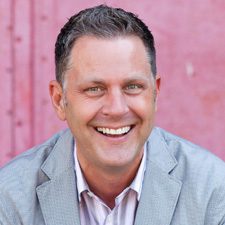 Mike Dilbeck works with people who want to stand up, step in, and speak out for what's right in order to make the difference they want to make. He is on a mission to change the way individuals, organizations, campuses, companies – and society as a whole – react when another human being, or group of people, are being adversely impacted by inappropriate, abusive, or unhealthy behavior. In 2008, Mike released an educational, reality-based film on bystander intervention entitled, "RESPONSE ABILITY." It has now evolved into RESPONSE ABILITY: The Revolution for Courageous Leadership — an educational and empowerment initiative which includes a comprehensive website, keynote, workshops, certification trainings, DVD, book, and more. Mike delivers hope for a new world as a speaker delivering his powerful, yet challenging, keynote to audiences of all sizes. When not speaking, he is writing, training others, or creating the next big thing.
---
Lyna Nguyen
Lyna's personal experience on the road to healing from sexual violence inspired her to become an instructor for Landmark's Self-Expression and Leadership Program. Through SELP she has organized a program in which survivors can gather for support and to explore various healing modalities in their community. Additionally, Lyna volunteers her time to help others through this program as they embark on their own journey toward self-healing.
---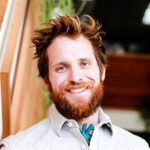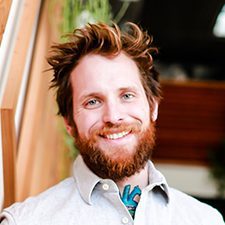 Tim Mousseau is a storyteller who focuses on using his writing and speaking to reframe how communities approach the cultures they are creating. Tim uses his passion and vulnerability to guide conversations that inspire his audience to examine their own actions and redefine the way they are telling their stories. As a speaker for CAMPUSPEAK, he talks with college communities across America about sexual assault prevention, using his own story to connect with students on this issue. Tim received a master's degree in organizational leadership from Gonzaga, his research focused on curiosity and creativity.
---
Suzette Walden Cole
Suzette Walden Cole serves as the Lead Consultant for James R. Favor & Company's Fraternal Health and Safety Initiative (FHSI). She served as the lead author for FHSI's Taking a Stand: Preventing Sexual Misconduct on Campus training module area. As a sexual assault prevention consultant and professional speaker, Suzette draws upon her experiences as a former Director of Student Conduct and Conflict Resolution to engage college students in powerful discussions about protecting themselves and their fellow students from harm. Suzette is a doctoral candidate in Education Administration and Foundations at Illinois State University, studying the factors that contribute to the development of culture in student groups and effective strategies for cultivating change within student groups.
Frequently Asked Questions
What is the Campus SaVE Act?
The Campus Sexual Violence Elimination Act, or Campus SaVE Act (SaVE), is a 2013 amendment to the federal Jeanne Clery Act. President Obama signed this act into law as part of the Violence Against Women Reauthorization Act of 2013 (VAWA) on March 7, 2013. The SaVE Act was designed by advocates along with victims/survivors and championed by a bi-partisan coalition in Congress as a companion to Title IX that will help bolster the response to and prevention of sexual violence in higher education.
The SaVE Act requires all colleges and universities, both public and private, participating in federal student aid programs (covering almost every campus in the United States) to increase transparency of incidents of sexual violence occurring within their campus community, guarantee enhanced victims' rights, provide standards for institutional conduct proceedings, and provide preventative educational programming to all incoming students, faculty, and staff.
Institutions must comply with The SaVE Act no later than July 1, 2015.
How can I bring SPEAK UP to my institution?
Your community can be up and running with SPEAK UP in as little as 24 hours, depending on contracting and data collection. Here is what the process looks like:
1. Work with your institution and the appropriate entities to handle contracting information for the campus, covering uses of the programs, rights, features, and data collection.
2. Compile the necessary contact information. We will need email addresses and names for all participants in an MS Excel .XLS file. Our team will work to ensure this file is properly uploaded for easy access.
3. You will receive an administrator login and access to the learning management system to monitor the program as needed.
4. Campus participants will receive an email detailing program access, outlining use, expectations, and technical information. You can choose to assign a specific time in which they are required to access and complete the program.
5. Depending on contracting and usage, the campus participants will gain access to the program for as long as needed to complete the curriculum. Throughout this process, participants and campuses will have 24/7 tech support. Additionally, real time data collection will be available for campus administrators and moderators.
6. Once all users have completed the program, SPEAK UP team members will contact your campus moderators to discuss data gathered and address any concerns as needed.
How long is the program?
SPEAK UP can be completed by users in 50-60 minutes, depending on time spent on the activities between modules. The program is also customizable for different audiences. Your institution's moderator will have the power to add additional modules to dive deeper on select topics. While it is recommended that participants complete the program in one sitting, it is possible to use a learning on-demand model. Users can be added at any time throughout campus access, making this program great for incoming stydents and engaging new audiences as they emerge.