Think Big
By: Saul Flores
Every day when we turn on the news, we see stories of young leaders who are standing up for issues, ideas, and communities that they're passionate about. They're marching, fundraising, and organizing to solve the issues that are dear to their hearts. Despite the current social challenges, one thing is for certain: young people today are speaking up. It is in these moments of extreme passion that some of the most creative solutions and movements are born. If we can teach our youth to align passion with purpose and use their unique talents toward social impact, they will change the world.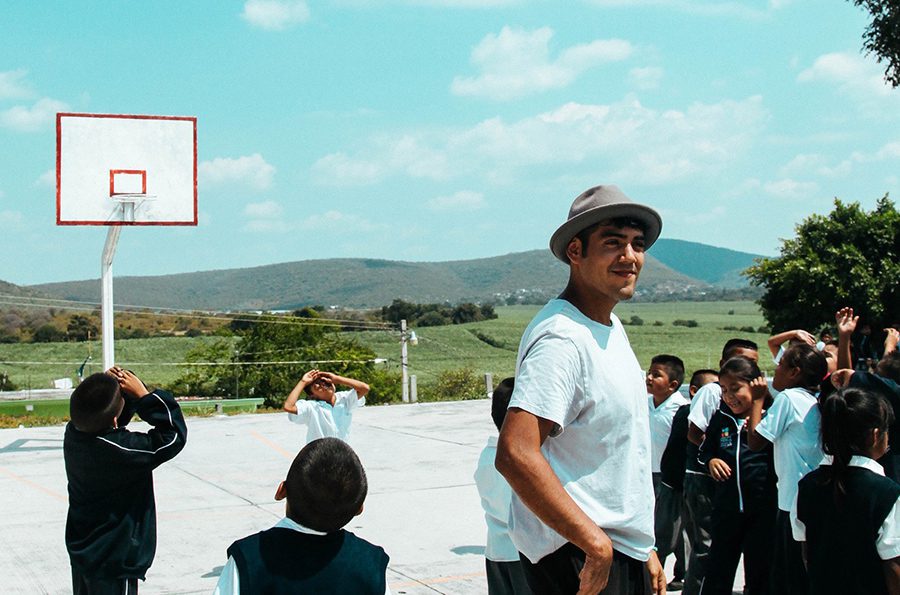 I was born and raised in Brooklyn, New York. At a young age I learned that my mother had immigrated to the United States so that my sister and I could attend public school in America. Despite my mother's undocumented status, my sister and I learned that to excel we were going to have to work a little harder than most students. We roamed the halls of many public schools. In the afternoons we scrubbed the floors of homes in the Upper West Side. We quickly learned the value of empathy and fell in love with the humility of our immigrant community. More importantly, we understood the value of education and realized our unique opportunity to succeed in America.
As a first generation college student, I became the first person in my family to graduate high school and get accepted to college. As a freshman at North Carolina State University, I found myself curious about my Mexican heritage and soon began leading 10-day service learning trips to my mother's hometown, Atencingo. It was during these unconventional spring break trips that I reconnected with my Latin American roots and discovered a path unexplored.
One day in Atencingo I discovered a withering cinderblock elementary school surrounded by miles of sugarcane fields. There I met 134 students between the ages of 6–13, and felt profound compassion for their warm spirits. Sitting at splintered wooden desks, under flickering light bulbs, with cement falling from the walls, the children were poor but dignified, smiling despite the tiny classroom falling apart.
As I compared their lives with mine, I couldn't help but realize the privilege of my own circumstances and the responsibility I had to elevate my community. I realized that my mother had sacrificed her youth to grant my younger sister and I the unparalleled opportunity to have a shot at the American Dream. So, using my skills and passion, I decided to act. It was time to give the schoolchildren what my mother had given me: a path towards education.
As we organize and stand up for our respective communities, it's important that we realize our potential to create change. Today more than ever, we can utilize our unique talents and passions to help address issues that deeply move us.
* * * *
Learn more about Saul's philanthropic work in Atencingo, Mexico and about his programs where he helps students realize their immense creative potential and capacity to have an impact on their community at campuspeak.com/saul-flores