Informed Decisions was developed to educate students through a non-judgmental and unique approach to alcohol and other drug abuse prevention. This self-paced, harm reduction program clarifies misperceptions and provides factual information from a fresh and realistic perspective to reduce abuse for college students, and includes specific modules on Alcohol, Predatory Drugs, Opioids, Cocaine, Fentanyl, Molly/Ecstasy, and Amphetamines/Study Drugs.
Informed Decisions was developed to educate students through a non-judgmental and unique approach to alcohol and other drug abuse prevention.
The Informed Decisions: Alcohol & Other Drugs online education program includes:
Your choice of up to 7 online learning modules

An Overview of Alcohol & Drugs
Alcohol 101
Predatory Drugs
Fentanyl
Opioids, Opiates, & Related Pain Relievers
Amphetamines | Study Drugs
Cocaine
Ecstasy | Molly | MDMA

Onboarding and follow-up emails to all participants
24/7 technical support
Resource guide tailored to your campus or organization
Pre/Post assessment to evaluate student understanding, their opinions, and additional questions
Optional customization with your university or organizational branding
Informed Decisions is the perfect platform to help students gain a new perspective on alcohol & other drugs.
---
About Our Contributor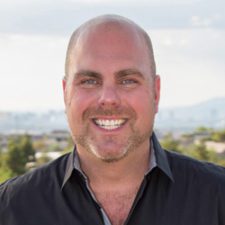 This program is instructed by Bobby Gordon.
Bobby is an award-winning advocate for alcohol & other drug education, research and prevention. In his nearly 20 year career, Bobby has partnered with communities, federal agencies, professional organizations and local and state law enforcement to develop, create, advise and assess a variety alcohol & other drug prevention programs.
His expertise includes social normative media, federal grant projects, evidenced-based prevention and curriculum development. His work spans organizations like Major League Baseball (MLB), BACCHUS Network, Association of Fraternity/Sorority Advisors, U.S. Department of Justice and the Greater Cleveland Club Drugs Task Force.
Bobby proudly served in Higher Education on the Board of the Coalition of Higher Education Associations for Substance Abuse Prevention from 1997-2010. Bobby holds an MBA from the University of Arizona and a Masters in Counseling & Educational Leadership from Eastern Michigan University. He completed his undergrad at Muskingum College with a B.A. in psychology.
---
Frequently Asked Questions
How can I bring Informed Decisions to my institution?
Your community can be up and running with Informed Decisions in as little as 24 hours, depending on contracting and data collection. Here is what the process looks like:
1. Work with your institution and the appropriate entities to handle contracting information for the campus, covering uses of the programs, rights, features, and data collection.
2. Compile the necessary contact information. We will need email addresses and names for all participants in an MS Excel .XLS file. Our team will work to ensure this file is properly uploaded for easy access.
3. You will receive an administrator login and access to the learning management system to monitor the program as needed.
4. Campus participants will receive an email detailing program access, outlining use, expectations, and technical information. You can choose to assign a specific time in which they are required to access and complete the program.
5. Depending on contracting and usage, the campus participants will gain access to the program for as long as needed to complete the curriculum. Throughout this process, participants and campuses will have 24/7 tech support. Additionally, real-time data collection will be available for campus administrators and moderators.