Meet Our Coaches & Consultants
CAMPUSPEAK Coaches & Consultants have years of experience in their respective topics of expertise. They understand the landscape of higher education and provide high quality insight on how to address the concerns of your community. They do not drop in and leave, they are committed to provided a holistic approach to your individual community.
Dan Faill
Dan received his bachelor's degree in communication and leadership studies from the University of North Carolina at Wilmington and his master's degree in educational administration and leadership affairs specializing in student affairs from the University of the Pacific. Dan currently serves as the Regional Network Director at UCLA Alumni and is a member of Theta Chi Fraternity.
Jessi McPherrin
Jessi McPherrin Sheridan traveled as a Leadership Consultant for her fraternal organization, Alpha Gamma Delta International Fraternity. She went on to Florida State University where she obtained her Master's Degree in Higher Education Administration. Jessie has served as a Fraternity/Sorority Advisor at Lehigh University and the Assistant Director of Student Involvement at Villanova University. Currently, Jessi is the Chief Operating Officer at Delta Phi Epsilon International Sorority serving a growing membership of over 67,000.
Jessi dedicates much of her time to the fraternity and sorority industry through volunteering through various outlets including the Association of Fraternity and Sorority Advisors and Alpha Gamma Delta.
Christina Witkowicki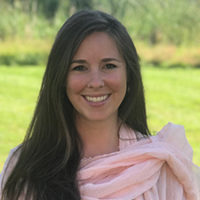 As a member of Alpha Xi Delta from the University of New Hampshire, Christina truly believes in the vision of helping others to 'realize their potential'. Having worked with fraternal organizations as both a
campus professional and volunteer, she uses the knowledge she gained from these experiences to provide recommendations to and support chapters, communities, and organizations. Christina received her M.Ed in Higher Education and Student Affairs from Salem State University and her Ed.D in Higher Education Administration from the George Washington University studying gender role norms and leadership style development in college men. Throughout her career, Christina has worked in many areas in higher education such as Fraternity & Sorority Life, Residential Life, and Student Activities with extensive experience in Title IX, judicial affairs, crisis response, and strategic planning.