Dr. Christina Witkowicki
Dr. Christina Witkowicki is a Fraternity/Sorority Life recruitment expert. She believes in helping individuals and organizations to reach their fullest potential.
TOPICS
---
Fraternity/Sorority Life
Recruitment
Leadership
Masculinity
KEYNOTES
---
RECRUITMENT COACHING
---
Getting to know
Dr. Christina Witkowicki
As a member of Alpha Xi Delta from the University of New Hampshire, Christina truly believes in the vision of helping others to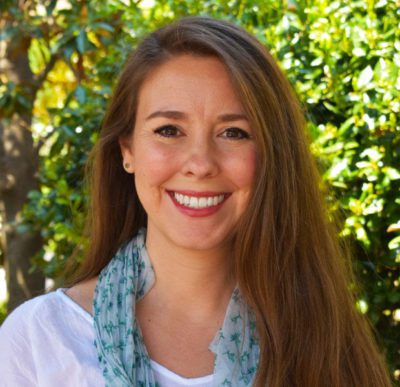 'realize their potential. Having worked with fraternal organizations as both a campus professional and a volunteer, she uses the knowledge she gained from these experiences to provide recommendations to and support chapters, communities, and organizations. Christina received her M.Ed in Higher Education and Student Affairs from Salem State University and her Ed.D in Higher Education Administration from George Washington University studying gender role norms and leadership style development in college men. Throughout her career, Christina has worked in many areas of higher education such as Fraternity & Sorority Life, Residential Life, and Student Activities with extensive experience in Title IX, judicial affairs, crisis response, and strategic planning. Currently serving as the Chief Learning Officer for LaunchPoint, Christina partners with campuses and organizations to develop educational material on critical issues facing our communities, leadership development, and recruitment preparation for chapters, communities, and PNMs.
PROMOTIONAL MATERIALS
To help you promote your event with Christina, CAMPUSPEAK has created promotional templates you can use. In this folder, you will find resources for social media, a promotional poster for printing, and press photos you can use for your event.
Link to Promotional Materials
LOGISTICAL MATERIALS
What a 100,000 PNMs told me… that your community needs to hear
Understanding what potential members know, don't know, want, need, & even fear can add immeasurable power to a fraternity or sororities' recruitment efforts. It allows for a true, and deeper match with the people that will make your chapter great. It also allows chapters to avoid the mismatch that can create all the problems that tear chapters apart.
"Knowledge is understanding something, wisdom is knowing what to do about it." Dr. Christina Witkowicki has worked with large, small, public and private institutions across North American for over 18 years. She is in the unique position to have learned from over 100,000 potential new members have shared over the last 4 years. By bringing these insights to life with stories and humor, Dr. Christina Witkowicki can not only shares what you need to know, but also helps you use it.
Learning Outcomes
As a result of attending this program, students will learn:
understand data and patterns of recruitment and joining interests within fraternal communities,
determine the type of member that will contribute to the chapter they want to be and know how to seek out those individuals, and
how to prepare for recruitment so that chapters and the community can reach their greatest potential.
Navigating Your Recruitment Journey
The sorority experience is too often characterized by comparison between women and stress to portray the ideal sorority member. From her experience working with sorority communities across the country, Dr. Christina Witkowicki knows how easy it is for potential new members and active members to lose sight of the core values of our organizations and their authentic selves. What would recruitment look like if we were confident and grounded in their values? How would our community THRIVE if we were unapologetic about members being driven to embody their unique strengths to grow their sisterhood and Panhellenic community?
Dr. Christina Witkowicki is passionate about helping communities provide a positive, empowering recruitment experience for both potential and active members. Participants will leave the program having identified their values and strengths and how they align with the sorority experience they seek.
This program can be customized for a variety of audiences: potential new members, recruitment counselors, first-year recruiters, Panhellenic communities, and/or chapter leadership.
Learning Outcomes
As a result of attending this program, students will learn:
how to determine what they are looking for in their membership experience,
how to prepare for recruitment to be active participants in the mutual selection process, and
to determine the best membership match for their lifetime of membership.
RECRUITMENT COACHING
Customized Community Support
Bring in Dr. Christina Witkowicki to provide recruitment coaching to your chapters and/or councils. Christina can provide your community with a retreat experience that explores a range of topics including but not limited to marketing, recruitment, new member education, member retention, and overall growth strategy. In addition, Christina can provide ongoing coaching beyond the retreat for sustainable accountability.
Speakers With Similar Speaking Topics