Brotherhood and sisterhood matter
About four years ago I was sitting in a cabin on a lake in Alabama plugging away at my dissertation. At the time, I was thinking about some of the environmental and contextual factors that may influence hazing. We usually think about this within the context of a campus environment, but I began thinking about it within the context of a national organization. My inner monologue went something like this:
Lots of national groups have done things differently. Sig Ep has the Balanced Man program. Beta Theta Pi has the Men of Principle initiative. My own fraternity, Alpha Gamma Rho, got rid of pledging altogether. These things must make a difference in those organizations. But what difference? How do the men in those organizations think differently about their fraternity experience compared to men that come from more traditional fraternity experiences? Most importantly, if we wanted to know what sort of an impact these initiatives have had, what would we even measure?
As I sat there pondering that last question, an idea just popped into my head – brotherhood. What we need to understand is brotherhood. And that initial idea spawned two important questions. First, can we measure the different ways that fraternity men think about brotherhood? And secondly, does how men think about brotherhood matter?
Now, after four years of research, we can say that the answer to both of those questions is emphatically YES!
In the last four years, nearly 30,000 students from across the United States have completed either the Fraternal Brotherhood Questionnaire© or the Fraternal Sisterhood Questionnaire©, helping us better understand how fraternity men define brotherhood and how sorority women define sisterhood. From that research, we know that brotherhood and sisterhood attitudes are strongly and intimately intertwined with a number of the serious issues affecting fraternities and sororities today, including hazing, substance abuse, organizational retention, moral development, organizational attachment and many, many more.
That is why we are so excited about the Redefining Brotherhood© and Redefining Sisterhood© workshops. The curriculum for these workshops is taken directly from our research, and based on our experiences so far, the curriculum really resonates with fraternity and sorority members. Students openly and enthusiastically engage in conversations about brotherhood and sisterhood, and by doing so, often find themselves unpacking some of those more serious issues that are so intricately intertwined with brotherhood and sisterhood.
These workshops are unique in that they are coupled with an assessment, giving students an opportunity to see how they view brotherhood and sisterhood at both the individual and organizational levels. The workshop also provides participants with opportunities to learn ways that the more altruistic forms of brotherhood and sisterhood can be strengthened within a chapter, and to set specific goals related to improving brotherhood and sisterhood at the chapter level.
I like to think of brotherhood and sisterhood as the currency of fraternity – chapters are selling it, and potential members are buying it. To understand brotherhood and sisterhood is to understand the fundamental nature of the experience itself. And the more I talk to fraternity and sorority members about it, the more I believe this – conversations about brotherhood and sisterhood have the ability to fundamentally redefine what it means to be in one of these organizations.
I believe these workshops have the power to reshape our fraternity and sorority communities into what they were originally designed to be – groups of students committed to making one another, and society, better.
Credit // Author: Dr. Gentry McCreary
---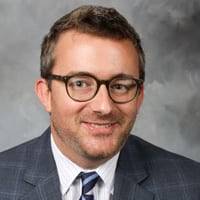 Dr. Gentry McCreary is an affiliated consultant with the NCHERM Group, LLC and the CEO and Managing Partner of Dyad Strategies, LLC. Gentry worked for over 10 years as a student affairs administrator, most recently serving for four years the Associate Dean of Students/Deputy Title IX Coordinator and an Adjunct Professor of College Student Affairs Administration at the University of West Florida. He was the Director of Greek Affairs at the University of Alabama from 2007 – 2011, a period in which that Greek community became the largest in the United States. Gentry is on the board of directors for the Association of Fraternity/Sorority Advisors and the Center for the Study of the College Fraternity.