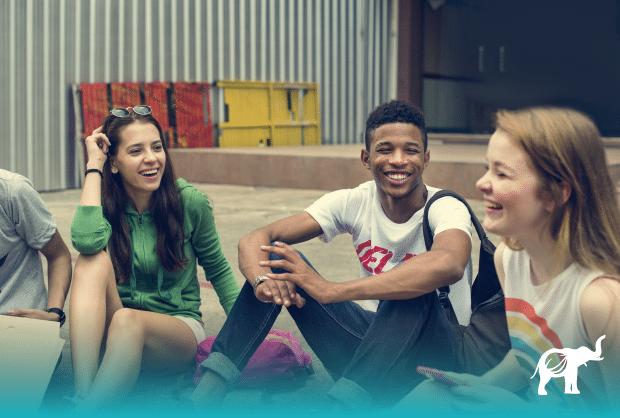 Elephants & Onions is an Interactive Workshop that focuses on motivating students to embrace diversity and peel back the layers of social justice.
Now that I have an understanding of how I react,I am able to view the entire situation more clearly and come to a more reasonable solution. By being able to take a step back and view the entire situation without bias, I am able to take in other people's thoughts, ideas, and opinions.
— Jill
University of Rhode Island
This program opened me up as a leader and showed me how I could achieve my personal goals. It provided a 'brave space' that allowed a lot of issues to be discussed that normally get pushed under the rug.
— Brian
New Jersey City University
I believe that the workshop provided an understanding of social justice concepts and terms that needed to broken down for the students and they appreciated the ability to discuss those issues and not feel that they were attacked or looked down on. It was a great way to facilitate an important discussion about civility and respect. Our facilitators were awesome. I can always tell the effectiveness by the students who linger after the program to talk with the lead facilitators and the students definitely connected.
— Bob Dudolski
Assistant Dean of Students, Texas State University