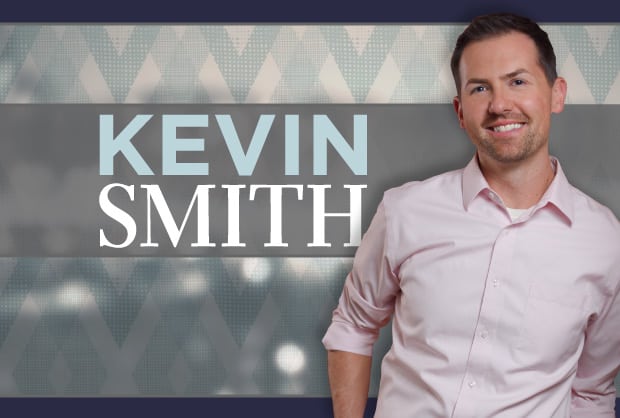 Kevin Smith
Kevin Smith motivates students to be action-oriented leaders. Using real stories, life lessons, and content that goes well beyond "big ideas", Kevin will help your students make ethical decisions, become more resilient, and build a culture of positivity.
TOPICS
---
Character Development
Decision Making
Ethics
First Year Experience
Leadership
Resilience
KEYNOTES
---
Kevin Smith, motivating students to be action-oriented.
Getting to know
Kevin Smith
Kevin brings unique experiences, perspectives and keynote content matched by few other speakers. Kevin has spoken to over 120,000 students, non-profit leaders, and business professionals on 5 continents around the world.
Kevin doesn't just talk about big ideas. He's actually done them. His experiences in social entrepreneurship, running non-profits, entrepreneurship, professional coaching, and over a decade of designing and operating leadership institutes for college students and business professionals will provide your students with real stories, lessons in action, and content that goes well beyond "big ideas."
In each of his keynotes, Kevin brings an energy and inspiration born out of frustration that we can do better. Kevin will challenge your students to step out of "normal" and to become rare and valuable, leaving each keynote with not just big ideas but guided next steps coupled with the inspiration to move into action.
SEE WHAT PEOPLE HAVE TO SAY About Kevin Smith!
I could not recommend Kevin any more highly for any speaking engagement. My committee and I were struck by his willingness and commitment to learn about our University and city to relate to our students on a deeper level. On top of that, he is an incredibly inspiring, caring, and passionate individual that loves what he does and it shows!
— Joe Holtman
All-Campus Leadership Conference Chair, University of Wisconsin-Madison
Kevin used relevant examples in motivating our team to bring out the full potential in others. His ability to articulate how to lead an organization and its people from within, during transitional periods, really hit home.
— Mary Ellen Hardies
Delta Gamma
I can't recommend Kevin highly enough. He kept his audience engaged through humor and dynamic perspectives and had the entire room howling, while educating, discussing the generation gap in today's workplace.
— Christina Zimmer
Ohio Society of Association Executives
Kevin Smith brings great energy, experience, and humor to any program. He has a natural way of connecting with students and making them feel at ease, while also challenging and pushing them towards excellence.
— Michelle Manchard
Delta Upsilon International Fraternity
Resilience Reconsidered
Kevin Smith believes that no one gets to define you other than you. The problem is that the world does a pretty good job putting "Generation Z" into a box that is inescapable by chance alone. We cannot let students graduate from college without the skills and abilities to take control of their identities and be able to articulate their strengths and unique ability to exercise resilience and grow through dirt. Every student has a story and therefore has the power to overcome absolutely anything.
This keynote is not about telling students that they need to be resilient. Anyone can do that. This keynote is about helping students harness the power of their already developing strengths and emerging identities, articulating it, crafting it into a narrative, and forging it all into one badass mission statement.
Learning Outcomes
As a result of attending this program, students will learn:
How to understand the preconceived notions and conversations the world is having about their generation and understand why that's just plain wrong,
How to identify and describe their personal strengths, opportunities and personal points of leverage
How to articulate their personal story and how they are agents for growth, change, and strong contributors
How to develop confidence by doubling down on who they already are rather than trying to be more like someone they are not
Stand Up! (While Lifting Others)
It's become so difficult to have real conversations. People have beliefs, opinions, attitudes, and convictions worth sharing, yet in moments when we should be talking about these important issues (like while in college!), no one seems to want to. We stop ourselves reaching instead for entertainment and distraction rather than meaningful discussions that can make the difference. The idea of standing up for our beliefs has become about "winning" when, in fact, we should be building bridges to mutual understanding, even when our differences are great. Real leaders build bridges to civility, compassion, and influence.
In his keynote based on ethics, decision-styles, and affirming one's values through words and actions, Kevin will inspire purpose and spark the desire for engaging others in positive debate while standing up for one's personal beliefs and values as well as those of others. Students will be guided through a high impact journey using modern campus issues and will receive the tools needed for success both in and outside the classroom.
Learning Outcomes
As a result of attending this program, students will learn:
How to identify and describe different ways of seeing the world
How to understand new and applicable ways to engage others in constructive yet civil and positively charged conversations
How to build bridges between differences of belief and opinion
How to be be seen as a leader in nearly any situation using skills few people are even aware of
Practicing Positive Leadership
We are living in divisive times where anger, oppression, and chaos all seem to becoming the new normal. But imagine if students had the power to lead while creating possibility rather than divisiveness. This is what makes people rare; this is what makes people valuable.
When you help another person up a hill, you usually end up on top yourself. This keynote focuses on building a culture of positivity and success for any person, team, or organization.
In this keynote, students will explore the power of finding resonance in their personal values, articulating positive leadership practices, and learn key skills in influencing others to come together towards common goals and values rather than those that divide us. Students will be engaged, entertained with real-life examples, and energized with the tools to make an immediate impact in their personal lives and the lives of those whom they lead.
Learning Outcomes
As a result of attending this program, students will learn:
How to identify and describe key elements of positive psychology and leadership,
How to critically think about their personal leadership skills in comparison to practicing positive leadership, and
How to be able to apply these new-found skills immediately to their organizations, teams, groups, and other meaningful college experiences
Speakers With Similar Speaking Topics