Impactful Speakers to Bring to Your Community this Pride Month
Lesbian, Gay, Bisexual, Transgender and Queer (LGBTQ) Pride Month is currently celebrated each year in the month of June to honor the 1969 Stonewall Uprising in Manhattan.The purpose of the commemorative month is to recognize the impact that lesbian, gay, bisexual and transgender individuals have had on history locally, nationally, and internationally.
To help celebrate this month, we've compiled a list of keynote speakers for Pride Month. These exceptional individuals hail from diverse backgrounds and possess a wealth of experiences, sharing their distinctive insights and stories to make a lasting impact on audiences.
Eboné Bell doesn't want just to create change; she believes in creating intentional change. She encourages students to discover and explore how they show up in the world. Eboné Bell is a business owner, speaker, and trailblazer who shines bright in the world of entrepreneurship, LGBTQ issues, media, and activism.
---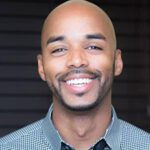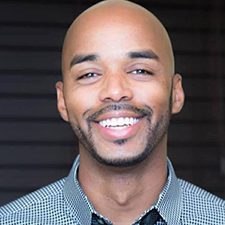 Jared Sampson brings meaningful and impactful conversations about authenticity, sexuality, masculinity, and life as a gay, black, man. Jared has risen above so much and is a voice of hope and inspiration.  He shares his knowledge and passion with all who want to understand the issues and desire solutions.
---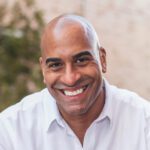 Kipp Colvin believes that each one of us can impact our communities by becoming confident, caring, and courageous leaders in our everyday lives. At the heart of Kipp's work is empowering individuals to build relationships grounded in equity, intersectionality, and value-based leadership. Kipp also served as the Director of Communities and Volunteer Relations at the Human Rights Campaign, the most prominent LGBTQ+ organization in the country.
---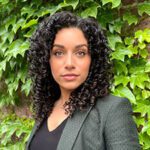 Victoria Alexander is on a mission to raise critical consciousness in students to help them explore their racial and social identities, build anti-racist communities, and create social change. She explores intersectionality and focuses on unpacking biases such as racism, sexism, homophobia, transphobia, & other common bias within our society.
---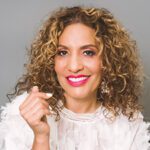 Chevara Orrin is a diversity & inclusion strategiest, author, international speaker, and survivor of sexual violence who inspires students to connect passion and purpose to achieve their greatest potential. Her work and passion lives at the intersection of gender parity, racial equity, LGBTQ+ equality, and arts activism.