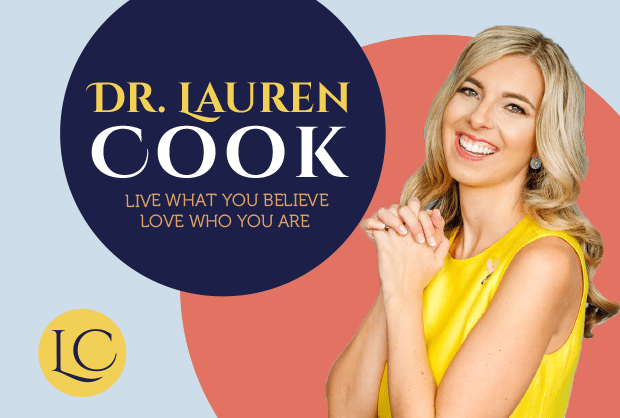 Dr. Lauren Cook
Dr. Lauren Cook helps students fight the stigma of mental illness and teaches communities how to implement wellness. She shares how students can create a life of purpose by identifying and implementing individual and group values.
TOPICS
---
Mental Health
First Year Experience
Personal Growth
Stress Management
Suicide Prevention
Orientation
Health & Wellness
Body Image/Eating Disorders
Resilience
Fraternity & Sorority Life
Values
Women's Empowerment
Alumni Relations
Leadership
KEYNOTES
---
Dr. Lauren Cook helping students fight the stigma of mental illness
Getting to know
Dr. Lauren Cook
Dr. Lauren Cook is a multiculturally minded and social justice oriented licensed clinical psychologist, speaker, and author. She travels around the country sharing how we can cultivate a life in accordance with our values. Lauren is passionate about bringing mental health to people of all different identities as she recognizes that wellness is meant for each of us. Lauren integrates positive psychology, gratitude, and neuroscience into her work to inform her evidence-based teachings. She specifically practices third wave tenets (CBT, ACT, and DBT) with a feminist lens to help her clients apply mindfulness and cognitive flexibility for intentional living.
Dr. Lauren Cook began her training at UCLA, where she majored in Psychology and Communication Studies. She then earned her master's degree in Marriage and Family Therapy from the University of Southern California where she was trained specifically in supporting communities of color in underserved settings. It was during this time that Lauren became trained in Emotionally Focused Therapy and learned how to help marginalized families and couples integrate healthy communication strategies while building greater emotional closeness.
Dr. Cook then completed her doctorate in Clinical Psychology at Pepperdine University. During her doctoral training, Lauren developed a specialty assessing for prodromal symptoms (or early-onset development) of various serious mental illnesses. She is passionate about lessening the stigma associated with mental illness and implements a recovery model and strengths-based approach for her clients and their families. Lauren is an affirming therapist and is trained as an undocu-ally as she identifies as a social justice advocate, both onstage and in the therapy room. She believes that any person, no matter what symptoms they are experiencing, and what identities they hold, deserves to live a meaningful and enriching life. Stigma and discrimination should never get in the way.
DOES YOUR COMMUNITY NEED A BOOST?
Are you noticing that your employees, students, or members are struggling to identify and activate their purpose? As a multiculturally minded and intersectionally aware therapist, Dr. Lauren Cook helps audiences of all sizes define what matters in order to begin living in accordance with their values.
Lauren has spoken to thousands of audience members and speaks around the country to instill a message of resilience and hope within each listener. She works with students of all different identities and remains mindful of how each student's gender, age, race/ethnicity, sexual orientation, ability status, and belief system shapes who they are. With this in mind, your guests will walk away with a better understanding of their internal strengths and how they can channel those for a purpose-driven life.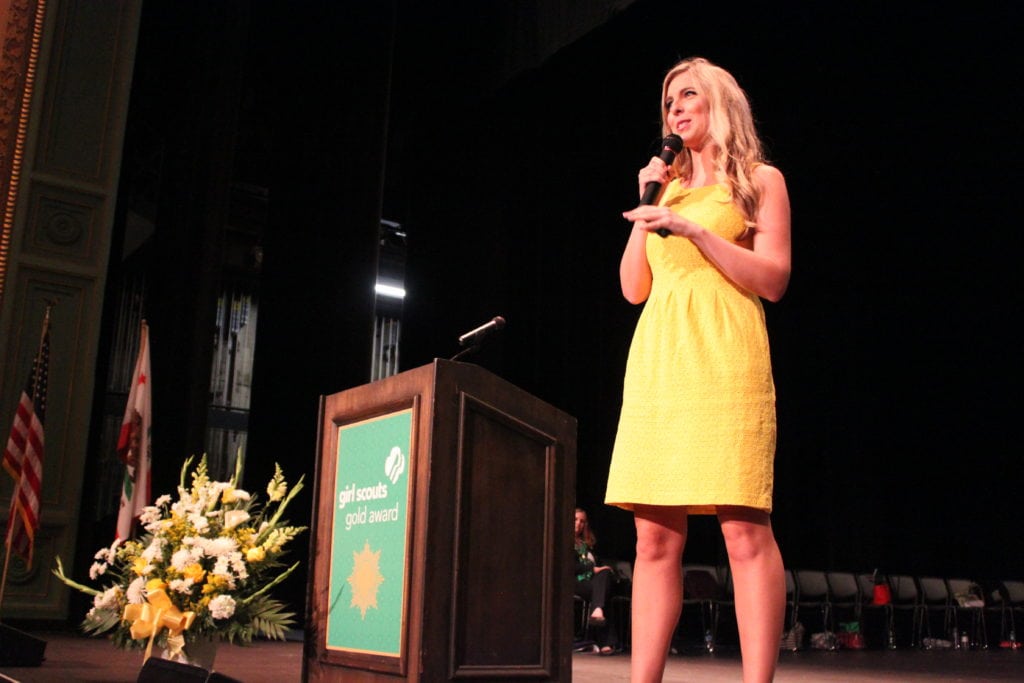 THROUGH CAMPUSPEAK YOU CAN PRE ORDER DR. LAUREN COOK'S BOOK AT A BULK RATE DISCOUNT.
Millennials and Gen Z-ers are considered two of the most anxious generations in history, and with many intense generation-specific stressors facing them in recent years—including climate change, political polarization, systemic racism, gun violence, and financial instability—it's easy to see why people are being diagnosed with anxiety at alarming rates.
Dr. Lauren Cook, a licensed clinical psychologist who specializes in treating Millennials and Gen Z clients, and a Millennial who also lives with anxiety, understands the many nuanced reasons why these two groups are struggling in different ways than their predecessors. Taking a feminist and intersectional lens, Dr. Cook shares her own struggles with anxiety and provides easy, actionable steps to help readers ride the waves of anxiety rather than constantly swimming against them. This relatable, honest, and information-packed book incorporates thorough, evidence-backed psychological research and diverse client experiences to illustrate a broad range of presentations of anxiety to help readers gain insight into their own stressors and combat anxiety.
PROMOTIONAL MATERIALS
To help you promote your event with Dr. Cook, CAMPUSPEAK has created promotional templates you can use. In this folder, you will find resources for social media, a promotional poster for printing, and press photos you can use for your event.
Link to Promotional Materials
LOGISTICAL MATERIALS
Below you will find logistical resources for the day of your event with Dr. Cook.
Follow Dr. Lauren Cook
This error message is only visible to WordPress admins
Error: There is no connected account for the user 17841400824460458.
SEE WHAT PEOPLE HAVE TO SAY About Dr. Lauren Cook!
Dr. Lauren Cook is not only a joy to work with, but an absolute joy to listen to as well. She is an engaging speaker that really knows how to impact a crowd. All of our feedback said that she was the best speaker we have had all year.
— Hannah Ackerman
Associate Vice President of Operations, Purdue University Panhellenic Association
Dr. Lauren Cook is incredibly engaging and speaks from the heart. Our chapter members were able to hear about the importance of mental health awareness and acceptance and through her words felt empowered to own their personal stories. She speaks with such a warm presence and her compassion for others is contagious. We loved hosting Dr. Lauren!
— Annie Dempsey
Vice President of Operations, Panhellenic Association, Purdue University
Lauren came to speak with our university about mental health awareness and self-care. Throughout her keynote, Lauren engaged with the audience, asked questions and provided tangible solutions for addressing mental health issues and improving self-care. From beginning to end she was an absolute joy to work with!
— Deanna Der
Syracuse University
Dr. Lauren Cook spoke at our Student Leadership Conference and created such an encouraging and uplifting experience for students. She spoke on mental health and coping through the pandemic in a way that let students know that she was also struggling and was also feeling the same things as many of the students. Dr. Cook was engaging and spoke to students as individuals, which really meant a lot. She made a virtual event feel like we were all together in the same room.
— Kaitlyn Luczak
Assistant Director of Student Engagement, University of Evansville
6 out of 5 stars. Lauren's presentation was outstanding. I just wanted to say thank you for having a safe room to talk about mental health.
— Student Attendee
Association of Fraternal Leadership and Values Conference
Lauren Cook speaks with compassion and lights up any room with just her presence alone. Her ability to put a smile on someone's face and instill a sense of purpose in them with her words comes so naturally. No matter how many people are in the room, Lauren communicates in a way that is meaningful to every individual and you will not leave without taking a little piece of her with you.
— Presley Peterson
University of Central Florida
Dr. Lauren Cook spoke to our students about naming, facing, and embracing their mental health and stories. I've heard nothing but raving reviews from our students and employees in attendance saying it was exactly what they needed, it was powerful, it was important, and they really loved that she didn't talk to them like they were children. Dr. Lauren was very engaging and has been the best speaker we've brought to campus all year!
— Alyssa Roush
Student Activities Coordinator, Hastings College
Lauren was absolutely fantastic! She broke down complex topics about mental health and self awareness in ways that students could not only understand and relate to, but apply to their lives. She also did an exceptional job interacting with our students through the chat and direct messaging during our virtual event.
— Caitlin Steele
Student Activities Program Specialist, Blue Mountain Community College
Lauren's presentation on mental health was the most powerful presentation I have ever been to. This helped me more than you know.
— Student Attendee
Association of Fraternal Leadership and Values Conference
KEYNOTES
Generation Anxiety: How to Stay Afloat in Uncertain Times
You're not imagining it—we're truly more anxious than ever. But why? Every generation had its plights but Dr. Lauren breaks down why we're currently struggling more than ever before and most importantly, what we can actually do about it. Integrating a holistic lens, Dr. Lauren teaches the signature concept of empowered acceptance as a way to cope with and heal the individual and collective anxiety that so many of us are experiencing. This talk will leave you feeling aware, inspired, and mobilized to live the meaningful life you've been wanting to lead all along—even if anxiety is present.
Learning Outcomes
As a result of attending this program, students will learn:
how generational events have impacted the experience of personal and collective anxiety,
how to ride the waves of anxiety, rather than fight against them to take impactful action individually and systemically, and
how to move beyond a Westernized lens of healing so that every person's plan for mental health support is honored.
Name Your Story: How to Talk Openly about Mental Health
Ever experienced a panic attack before? Felt too stressed or sad to get through your day? Even felt suicidal? You're not alone. The problem is that not many of us are talking about it. Too many of us are suffering silently, especially those who hold marginalized identities. As a therapist and social justice advocate, Dr. Lauren Cook provides an open, honest, and safe space to discuss how to navigate and cope with the challenges surrounding mental health. The talk is broken down into three parts: Name It, Face It, and Embrace It. You'll learn how to recognize some of the signs and symptoms of the more common disorders and also learn how to access and share resources. Lauren also covers self-care and how you can integrate wellness into your life on a daily basis.
This is a must for your campus if you want your students to feel supported and validated in their mental health journey. From orientation and the first year experience to RA and organizational group trainings, your community will appreciate that you've provided a space of intentionality to discuss mental health with Dr. Cook.
.
Learning Outcomes
As a result of attending this program, students will learn:
how to recognize the signs and symptoms of depression and anxiety,
how to encourage others to name their experience and voice their truth when they feel sadness, distress, or disappointment,
understand how marginalization, discrimination, and systemic oppression contributes to mental health distress and what to do about it,
how to prioritize self-care through mindfulness and body awareness, and
how to harness multiple resources of help through counseling, family and friends, exercise and more.
NAME YOUR STORY – ONLINE EDUCATION
Name Your Story is a mental health curriculum that Dr. Lauren Cook has created to provide education and resources for students and their advisors. Lauren offers over 20 videos and these modules cover information on various mental illnesses including anxiety, depression, eating disorders, substance use, and psychosis. Other videos include information on mindfulness, healthy habits, practicing gratitude, and integrating self-care. Lauren also reviews how to access help and how to have conversations surrounding mental health. Students will also get a customized handbook for applied learning. This curriculum largely ties in with the Name Your Story keynote that Lauren offers. There is also a paired book, Name Your Story: How to Talk Openly About Mental Health While Embracing Wellness, to further the learning process for students. Learn More->
Rise to Shine: Building Happier Lives & Organizations
Is your organization struggling with morale? Are your members feeling discouraged, defeated, and disconnected? With Dr. Lauren's extensive research in the field of positive psychology, she helps communities find intentional purpose without the toxic positivity attached. Bringing a balance of realness with mindful optimism, she helps students reconnect to their values so that they not only feel a greater sense of meaning in their own lives, but to their membership experience as well. This is a talk that will give your community that major boost as we celebrate the wins, appreciate one another, and get excited for what's to come. Prepare to catch some major feels.
Learning Outcomes
As a result of attending this program, students will learn:
the value of evaluating what genuinely brings them meaning in their lives and how to pursue their purpose on a regular basis,
how to effectively set goals and utilize mentorships to achieve them,
develop a daily sense of gratitude that fosters an appreciation for the little wonders in everyday life,
the importance of a curiosity and passion to serve the greater community, including how to be a social justice advocate.
Letters that Last A Lifetime
There's a reason that you said "yes" to your organization on Bid Day. But why do you continue saying "yes" and showing up? Chances are, it is because you have found a community in Fraternity and Sorority Life (FSL). Dr. Lauren Cook shows how this community can extend beyond college. Saying "yes" to our chapters can be a lifetime experience, and Lauren shares how our lives can be shaped personally and professionally by the FSL community. Indeed, Lauren shares how her time working at Disney, traveling the world, and even finding her lifelong partner all came from saying "yes" to not only her chapter, but the FSL community as a whole. Lauren invites members to be openly proud to identify as a fraternity or sorority member while continually creating a more equitable, welcoming, and inclusive space for all.
Learning Outcomes
As a result of attending this program, students will learn:
how to build a lifetime appreciation for being a Fraternity & Sorority member beyond college graduation,
how to create a more inclusive experience that expands the FSL eperience for those who have been marginalized and excluded in the past
how to engage the power of mentorship by inspiring students to seek mentors and be mentors themselves, and
how to consider what kind of positive legacy they want to leave for their chapter, school, and organization.
Stop "Weighting" to Feel Better: Learn to Love Yourself Now
Did you know that eating disorders are the second most deadly mental health concern? In fact, we lose someone every hour to an eating disorder. Eating disorders and body dysmorphia can impact anyone, including students of color, men, and the LGBTQIA+ community, who are unfortunately neglected from the conversation at times. Dr. Lauren not only provides education to your community on what eating concerns and body dysmorphia looks like, she provides you with tangible tools to feel better, practice intuitive eating, and love the body that you're in.
Learning Outcomes
As a result of attending this program, students will learn:
Understand the neurological impact of eating disorders and how it impacts daily functioning,
Identify four key ways to practice intuitive eating,
Note the difference between body positivity and body neutrality, and
Learn how to support peers when you're concerned that someone may be struggling with an eating disorder.
Speakers With Similar Speaking Topics