Asian American & Pacific Islander Speakers who Make an Impact
Asian American Pacific Islander Hispanic Heritage Month is celebrated every year in the month of May. This special time is dedicated to honoring and acknowledging the valuable contributions made by AAPI Americans. AAPI speakers play a crucial role in educating and increasing awareness about the rich history, culture, and achievements of the AAPI community. By booking a speaker for Asian American Pacific Islanders, we can effectively commemorate this month and amplify the voices and experiences of the AAPI community.
To help celebrate this month, we've compiled a list of AAPI keynote speakers for Asian American Pacific Islander Hispanic Heritage Month. These exceptional individuals hail from diverse backgrounds and possess a wealth of experiences, sharing their distinctive insights and stories to make a lasting impact on audiences.
Sam Hyun is a social activist who has worked tirelessly to raise awareness and speaks out against the rising anti-Asian xenophobia, violence, and racism. He believes anti-racism must include eradicating anti-Asian hate to create an equitable and loving community. By amplifying the voices and perspectives of the AAPI Community, he strives to create understanding, social impact, and change.
---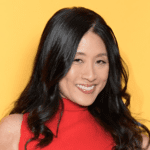 Suzan Nguyen passionately supports students in growing from bitter to better. With the help of those around her, Suzan coached herself out of that bitter place. She learned how to create joy from within and began helping others do the same. Her mission in life became clear- to help others turn adversities into advantages. To empower others to be better, not bitter.
---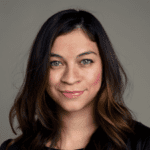 Tianna Faye Soto is a Puerto Rican, Jamaican-Chinese storyteller. She empowers students to care for their mental health and wellness and confidently face the college journey. Her work is heart-centered, service-driven, culturally informed, and rooted in empathy. She encourages students to celebrate, embrace their backgrounds, and be proud of their unique stories.
---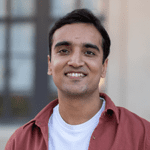 Jitesh Jaggi is a Moth award-winning storyteller who believes that by harnessing our personal stories, we can communicate effectively across barriers. Living in two different countries (Jitesh was born and brought up in Mumbai, India) and traveling all over the world during these years made him realize that despite a person's background, these fears and hopes are surprisingly common!