Hispanic Heritage Month Speakers who Make an Impact
National Hispanic Heritage Month is celebrated every year from September 15 to October 15. This is a time to recognize and honor the contributions of Hispanic and Latinx Americans to our country. Booking a speaker for National Hispanic Heritage Month is an excellent richness of Hispanic and Latinx culture, history, and contributions. Our Hispanic & Latinx speakers can inspire and motivate your audience to learn more about Hispanic culture and encourage them to embrace diversity and celebrate differences. Don't miss out on this opportunity to create a memorable and impactful event that honors Hispanic Heritage and celebrates your organization's or campus community's diversity.
To help celebrate this month, we've compiled a list of our top Hispanic Heritage keynote speakers. These individuals are storytellers, entrepreneurs, motivators, & activists. They represent various backgrounds and experiences, sharing their unique insights and stories that enlighten their audiences.
Saul Flores is a philanthropist, photojournalist, and speaker who is nationally recognized for his social impact projects. Through his most recent project, Saul documents the amazing lives of thousands of Latin American immigrants to fundraise for an elementary school in his mother's hometown. His two signature programs, Walk of the Immigrants & Sugarland, use storytelling to bring to life the Latinx culture and inspire audiences to understand overcoming adversity and connecting their passion with purpose.
---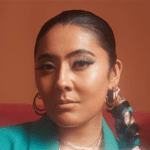 Samantha Ramirez-Herrera is an entrepreneur, filmmaker, and civil rights activist, but at her core, she is a storyteller. As a proud, Mexican-born DREAMer, she is also a vocal advocate of U.S. immigration reform. Her family journeyed to America at the age of 7 in search and pursuit of the American Dream. Although growing up undocumented felt like a nightmare, she refused to be stopped from fulfilling her dreams and inspiring others to do the same.
---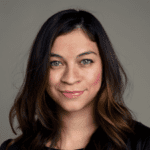 Tianna Faye Soto is a Puerto Rican, Jamaican-Chinese storyteller. She empowers students to care for their mental health and wellness and face the college journey with confidence. Her work is heart-centered, service-driven, culturally informed, and rooted in empathy. She encourages students to celebrate and embrace their backgrounds and be proud of their unique stories.
---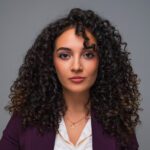 Jennifer Borrero is a first-gen LatinX activist that believes all people deserve to feel cared for, seen, and heard. She tells stories of her experience working on international human rights issues and lessons learned along the way. Through these stories Jennifer inspires students to realize they are capable and qualified of creating change even if they are still figuring out their own journey.
---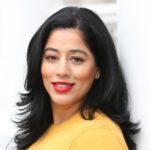 Michelle Enjoli believes in the power of the entrepreneurial mindset. She helps students uncover their unique value to authentically connect and own the responsibility for their growth and development. Michelle is a career development coach and keynote speaker who teaches strategies to connect and own your career growth and development successfully. Her programs help multi-cultural students embrace their strengths and use their differences to standout amongst the crowd.
---
Jonathan Medina inspires students to persevere until success happens. With high energy & high engagement he is passionate about helping students realize their dreams and becoming successful student leaders. Jonathan inspires students of all backgrounds and skill sets to persevere until success happens.
---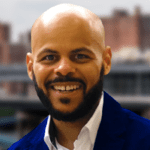 Dr. Rafael Matos is a communications expert on a mission to help people find their voices, take action and live their most authentically conscious lives. Dr. Matos focuses on leadership and personal development. His work explores the intersectionality of identities through the use of personal narrative.
---
Andy Deaza has forged a non-traditional path to becoming a leader within the creative marketing industry. He now shares his story in hopes of empowering young leaders of tomorrow to creatively pursue their passions while obtaining tangible skills and lessons that ensure they thrive in any arena in life.