Sexual Assault Prevention Speakers who Make an Impact
April is Sexual Assault Awareness Month (SAAM).  This is a time for advocates, survivors, their loved ones, and the community to come together to talk openly about sexual violence to support survivors, increase knowledge and awareness, and identify strategies and resources to prevent sexual violence.
To help bring awareness to this month, we've compiled a list of keynote speakers for Sexual Assault Awareness Month. These exceptional individuals hail from diverse backgrounds and possess a wealth of experiences, sharing their distinctive insights and stories to make a lasting impact on audiences.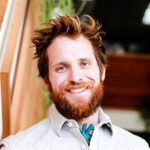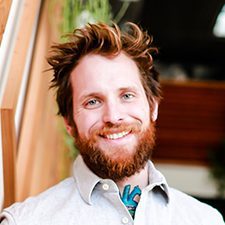 Tim Mousseau uses passion and vulnerability to guide conversations that will leave students inspired to combat sexual violence, redefine masculinity, and provoke change. In a vulnerable, honest, and authentic conversation, Tim helps everyone understand various obstacles that can shift masculinity from being healthy to causing harm.
---
Brittany Piper overcame one of the most horrific events any of us could imagine: sexual assault. Now as a leading national expert on sexual violence and prevention, and a trauma trained practitioner—Brittany uses her story of adversity, resilience and triumph to empower and inspire audiences to take brave action in their own lives and communities.
---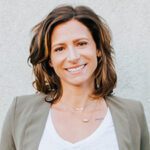 Dr. Lori Bednarchik is an award-winning college professor and program developer; certified health education specialist, and one of the nation's leading experts on sexual consent and communication. For the past decade, she has worked closely with athletes, fraternity men, and college students across the country, challenging their norms surrounding relationships, consent, and sex. Lori is a refreshing, uncensored, uninhibited, and positive voice.
---
Cheyenne Tyler Jacobs creates a space for students to explore their voices. She leads with the authenticity of her own story of being a sexual violence survivor, neurodiverse, Black woman to remind others that they are not alone and deserve community and safety. Using a combination of storytelling, spoken word, and research data, she hopes to inspire others to become the advocate and resource first for themselves and then for others.
---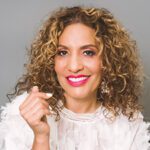 Chevara Orrin is a diversity & inclusion practitioner, author, international speaker and survivor of sexual violence who inspires students to connect passion and purpose to achieve their greatest potential. She is a diversity & inclusion strategist, social entrepreneur, published author, social justice activist, independent filmmaker and public speaker. Her work and passion lives at the intersection of gender parity, racial equity, LGBTQ equality and arts activism. Her personal journey of tragedy and triumph has inspired Chevara to use her experiences and voice as a catalyst to ignite social transformation.