Hazing Prevention Speakers Focused on Change & Impact
CAMPUSPEAK has been at the vanguard, fearlessly leading the relentless battle against hazing since its inception in 1999. We have taken decisive action through an array of impactful measures, including championing influential speakers, crafting groundbreaking Interactive Workshops like Crossing the Line, and initiating transformative endeavors such as National Hazing Prevention Week and the National Hazing Prevention Institute. Through unwavering dedication, we have remained steadfast in our commitment to address the pernicious and life-threatening repercussions of hazing on students.
However, our quest for excellence did not stop there. In 2007, CAMPUSPEAK played a pivotal role in establishing HazingPrevention.org (later renamed Hazing Prevention Network). This groundbreaking endeavor established the first-of-its-kind entity that would offer full-time attention to this address hazing prevention.
Today, CAMPUSPEAK's team of expert hazing prevention keynote speakers is unparalleled. Each expert brings a unique perspective to the table, be it as a survivor or former perpetrator of hazing or as a seasoned advocate combating behaviors within Fraternity/Sorority communities, sports teams, and student organizations. United by a shared purpose, our esteemed experts relentlessly strive to eradicate hazing, armed with the collective goal of safeguarding the well-being of students and eliminating this deadly practice from our campuses and communities.
*****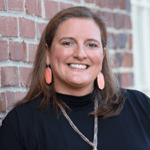 Lorin Phillips serves as the Assistant Executive Director for Tri-Sigma National Sorority, where she develops curriculum for collegiate members and oversees risk management. She believes prevention education must be approachable in order to make an impact. Whether having a critical conversation about hazing prevention or alcohol misuse, at the core, she helps students and communities confidently confront and discuss harm reduction and safety.
---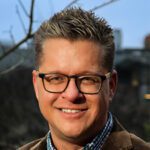 Dr. Jamison Keller is the Assistant Dean of Students & Director, Fraternity and Sorority Life at Georgia Institute of Technology. He believes in the power of the fraternal experience. He also understands the power of risky behaviors, poor leadership, and bystander behavior. He confronts the intersections these realities create through powerful programs that address the problems facing communities.
---
Dr. Walter Kimbrough uses the power of history as a guiding force to enable students to grasp intricate cultural matters. With his notable authorship of the book "Black Greek 101: The Culture, Customs and Challenges of Black Fraternities and Sororities," Dr. Kimbrough has established himself as a renowned figure in the realm of Fraternity/Sorority Life. He has lent his expertise as an expert witness in several hazing cases, showcasing his deep understanding of the subject. Through his program, Dr. Kimbrough offers a seasoned perspective on hazing prevention, further solidifying his standing as an authority in this field.
---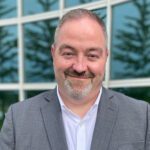 Travis Apgar is considered an authority on hazing prevention, Travis is a member of the Board of Directors for HazingPrevention.Org. He has contributed to the National Hazing Prevention Week Resource Guide, assisted with the development of the NCAA Hazing Prevention Handbook, appeared in Haze; a documentary made available by the Gordie Center, and as a guest on PBS NewsHour and HuffPost Live. Travis Apgar has a mission – to abolish hazing. Sharing his own personal experiences, he's speaking on campuses to inspire others to help end hazing once and for all.
---
Sara Lowery has dedicated her professional career to advancing the fraternal sorority movement.  Sara Lowery's hazing prevention program focuses on challenging students to create a sense of brotherhood/sisterhood without the hazing drama. Sara leads a conversation about shifting from endangering the lives of individuals to building a sense of belonging and acceptance.
---
Archie Messersmith-Bunting is saving lives one high-energy, dynamic presentation at a time. He believes that self-care is selfless, your mental health matters, and that our feelings & emotions are not to be ignored. Using dynamism and authenticity, Archie Messersmith-Bunting champions risk management nationwide at universities and high schools.
---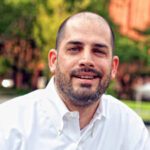 David Stollman has partnered with over 500 fraternity and sorority life communities helping members address apathy and advocate for change in their organizations, communities, and campuses. His hazing prevention program focused on debunking the common myths about hazing and uncovering the true dangers of hazing. He has been recognized for his contributions to Fraternity/Sorority life by the Association of Fraternity/Sorority Advisors and numerous national organizations.
---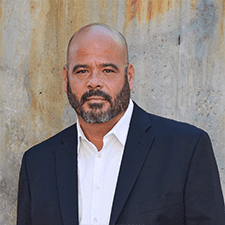 Alonzo Jones believes everyone is always in a continuous process of growth. He motivates students to learn about their identities in order to move beyond the grey of self-perception, pressure, and ego into dynamic and fully engaged leaders. His approach to speaking is to provide audiences with unheard perspectives on familiar topics through an engaging, interactive, and sometimes unorthodox delivery style. His hazing prevention program explores the culture of hazing that occurs underground.
---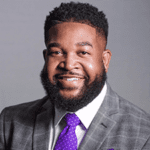 Kaylon Blake creates an experience in every presentation, Kaylon Blake uses his down-to-earth personality and Southern charm to inspire students to become change agents of leadership.