Top First Generation College Student Speakers
First Generation College Student week is November 6-10. This is a time to recognize and honor the first generation college students in our communities. Don't miss out on this opportunity to create a memorable and impactful event that honors First Generation College Students.
To help celebrate this week, we've compiled a list of our top First Generation College Student Speakers. These individuals are storytellers, entrepreneurs, motivators, & activists. They represent various backgrounds and experiences, sharing their unique insights and stories that enlighten their audiences. You can learn more about these speakers here as well.
Saul Flores is a philanthropist, photojournalist, and speaker who is nationally recognized for his social impact projects. Through his most recent project, Saul documents the amazing lives of thousands of Latin American immigrants to fundraise for an elementary school in his mother's hometown. His two signature programs, Walk of the Immigrants & Sugarland, use storytelling to bring to life the Latinx culture and inspire audiences to understand overcoming adversity and connecting their passion with purpose.
---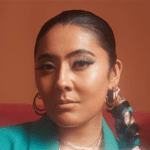 Samantha Ramirez-Herrera is an entrepreneur, filmmaker, and civil rights activist, but at her core, she is a storyteller. As a proud, Mexican-born DREAMer, she is also a vocal advocate of U.S. immigration reform. Her family journeyed to America at the age of 7 in search and pursuit of the American Dream. Although growing up undocumented felt like a nightmare, she refused to be stopped from fulfilling her dreams and inspiring others to do the same.
---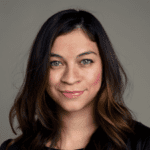 Tianna Faye Soto is a Puerto Rican, Jamaican-Chinese storyteller. She empowers students to care for their mental health and wellness and face the college journey with confidence. Her work is heart-centered, service-driven, culturally informed, and rooted in empathy. She encourages students to celebrate and embrace their backgrounds and be proud of their unique stories.
---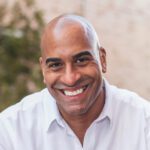 Kipp Colvin believes that each one of us can impact our communities by becoming confident, caring, and courageous leaders in our everyday lives. At the heart of Kipp's work is empowering individuals to build relationships grounded in equity, intersectionality, and value-based leadership.
---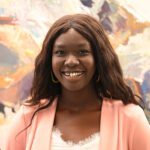 Mary Maker is a South Sudanese refugee activist who inspires audience to value education and change their world. Through the craft of theatrical storytelling, Mary Maker shares her refugee journey to create a ripple effect of impact to develop a world of globally educated individuals that are empathetic and community driven.
---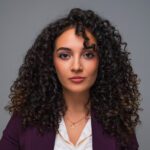 Jennifer Borrero is a first-gen LatinX activist that believes all people deserve to feel cared for, seen, and heard. She tells stories of her experience working on international human rights issues and lessons learned along the way. Through these stories Jennifer inspires students to realize they are capable and qualified of creating change even if they are still figuring out their own journey.
---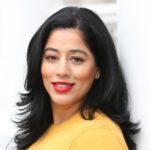 Michelle Enjoli believes in the power of the entrepreneurial mindset. She helps students uncover their unique value to authentically connect and own the responsibility for their growth and development. Michelle is a career development coach and keynote speaker who teaches strategies to connect and own your career growth and development successfully. Her programs help multi-cultural students embrace their strengths and use their differences to standout amongst the crowd.
---
Dr. Walter Kimbrough helps students to understand complex cultural issues using history as a guide. He provides space for difficult conversations, so that students can live more authentically in their community. Dr. Walter Kimbrough's career was built in student affairs, and he has been recognized for his research and writings on HBCUs and African American men in college.
---
Jonathan Medina inspires students to persevere until success happens. With high energy & high engagement he is passionate about helping students realize their dreams and becoming successful student leaders. Jonathan inspires students of all backgrounds and skill sets to persevere until success happens.
---
Eric J. Rodriguez believes in continuous reinvention. To prepare for the new era of tomorrow, students must learn how to adapt to changing environments, expand their skills and evolve their perspectives.
---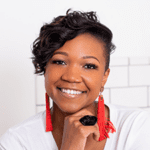 Linnita Hosten is an award-winning student success strategist who empowers students to identify and go-after their DREAM career. She is a high-energy edutainer who provides content-packed and research-based success strategy programming for organizations, universities, and community groups; and group coaching to students.
---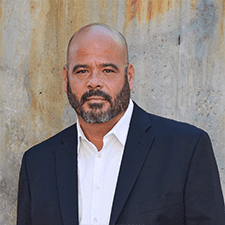 Alonzo Jones believes everyone is always in a continuous process of growth. AJ motivates students to learn about their identities in order to move beyond the gray of self-perception, pressure, and ego into dynamic and fully engaged leaders.
---
Nisan Trotter believes you have a unique superpower. He shares powerful life stories of leadership and overcoming adversity to empower students to discover their unique gifts and talents in order to accelerate excellence!
---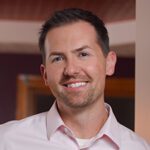 Kevin Smith motivates students to be action-oriented leaders. Using real stories, life lessons, and content that goes well beyond "big ideas", Kevin will help your students make ethical decisions, become more resilient, and build a culture of positivity.